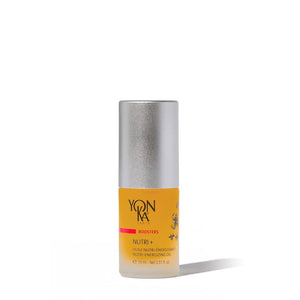 Yonka Nutri+ Booster - 15 ml
Yonka
Regular price $72.00 Sale
This ultra-energetic oil nourishes and revitalizes all skin types that are weakened, whether dry or oily. The skin lights up, recovering its suppleness, tone and vitality. Add a drop or two to any cream for more nourishment. 
Active ingredients: cereal germ oil, vitamins E and F, essential oils of lavender, geranium, rosemary, cypress, and thyme.
Skin types - all skin types including acne-prone. Not suitable for rosacea-prone skin.