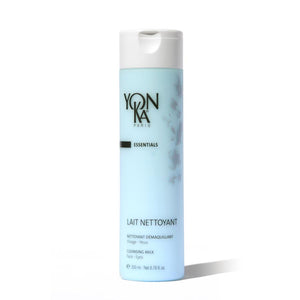 Yonka Lait Nettoyant - 200 ml
Yonka
Regular price $48.00 Sale
This is our #1 selling cleansing milk! Sumptuous and super gentle. The most gentle cleanser for the eye area!
Key Ingredients- 
Botanical active cleansing agents (palm, castor oil): Cleansing, emulsifying
Borneol: Cleansing, refreshing
Vaseline oil: Elimintaes lipids; impurities, sebum, make-up (acts only on the surface-not absorbed by the skin)
Brown algae derivative: Softening
Vegetable Glycerin: Moistening
AHA: lactic and citric acid; Acidifying, hydrating
Skin Type- most loved by sensitive, normal and dry skin types.