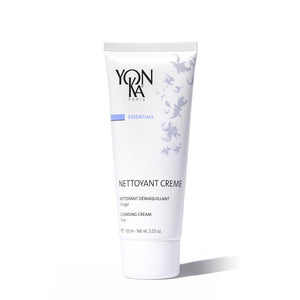 Yonka Nettoyant Creme 100 ml
Yonka
Regular price $48.00 Sale
This superbly refreshing, creamy-yet-light cleanser is the favourite of makeup wearers. Particularly great for oil-rich skins that feel  dry or tight easily.  
Key Ingredients- 
Botanical active cleansing agents (copra, palm, ricin): Cleansing, emulsifying
Vaseline: Eliminates lipids; impurities, subum, make-up (acts only on the surface-not absorbed by the skin)
Vegetable Glycerine: Moistening
Peppermint derivative (menthyl lactate): Refreshing, calming
Skin Type- All skin types. Not suitable for rosacea-prone or those with seborrheic dermatitis.