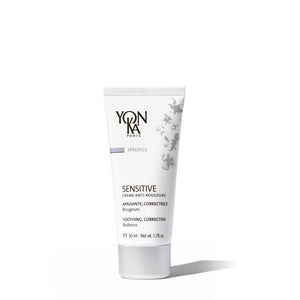 Yonka Sensitive Anti-Red Cream
Yonka
Regular price $82.00 Sale
Conceived from uniting corrective care and a cosmetic effect, this 2-in-1 product is so effective that it will positively impact the quality of life for those afflicted with redness prone skin. It works to effectively reduce skin reactivity and redness whether sudden or permanent, diffuse or localized. It also has an immediate effect with a colour correcting natural green pigment to visibly hide redness.
Formulated without perfume or essential oils.
Essential ingredients: centella asiatica, mirabilis jalapa (Marvel of Peru), natural green pigments, vegetal glycerin, olive phytosqualane, polysaccharides rich in fucose, bisabolol.
Skin types - all with sensitivity, redness and all types of dermatitis