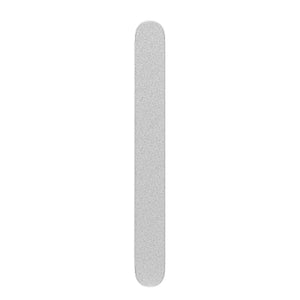 Diamancel Flexible File #4 Extra-Coarse
The Summit Skin Care & Hair Removal
Regular price $52.00 Sale
The Diamancel extra-coarse #4 nail file is specially designed to shape sculptured and acrylic nails.
If you're a beauty professional, this file will be an indispensable tool for shaping resin nails, gel nails and, especially, acrylic false nails. Grit: 80. The Diamancel #4 nail file can also be used for thick toe nails. Its rough texture makes for quick, efficient work and ensures that it will never present signs of wear and tear. 
Durable, hygienic and salon-tested, this Diamancel nail file #4 will occupy a privileged place among your beauty supplies.