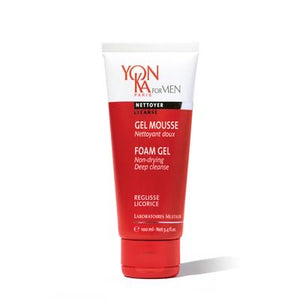 Yonka Foam Gel 100 ml
Yonka
Regular price $36.00 Sale
Delight the skin with the freshness of this fine, foaming gel that combines gentle botanical emulsifiers with purifying and cleansing ingredients. For flawless skin as soon as you wake up. PS - Women love this great smelling, refreshing, cleansing gel as much as men!
Key Ingredients-
Liquorice , copper and iris
Essential oil of lime
Quintessence Yon-Ka (essential oils of thyme, cypress, lavender, geranium and rosemary)
Skin Types - all skin types except those with rosacea or seborrheic dermatitis.