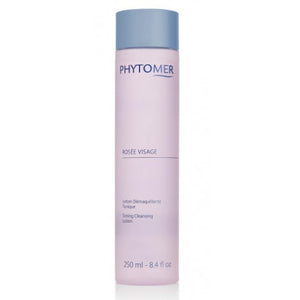 Phytomer Rosée Visage Toning Cleansing Lotion 250ml
Phytomer
Regular price $44.00 Sale
One of our favourite Toners and Make-Up Removers. This all-in-one makeup remover and toner is quick, effective, and soothing to use. The alcohol-free formula of seaweater and rose water make it infinitely gentle, repairing and balancing for all skin types and conditions. Great treatment for sensitive, irritated eyelids.
Active Ingredients-
Sorenia: Relaxing, soothing.
OLIGOMER®: Delivers an optimum dose of trace elements and minerals, fortifies the epidermis and prevents cellular fatigue.
Rose water: Softening.
Skin types
- all skin types